Making Exceptional Ingredients
Our proprietary process gently transforms fresh-frozen fruit into the premium infused dried and Soft-N-Frozen® fruit ingredients that carry our name. Authentically delicious. Naturally nutritious. Distinctively versatile.
Infused Dried Fruit Ingredients
We invented and are continually perfecting the infused dried fruit process! Our proprietary infusion, drying, and cutting technologies gently convert fresh-frozen fruit into exceptional dried fruit ingredients that deliver distinctive flavor, texture, color, and performance in commercial food applications.
To retain its natural quality and goodness, release the vibrant color from the skin, and improve yield, fruit remains in the freezer for at least 3 months prior to starting the infusion and drying process. From the moment it arrives at our processing facility, our fruit is handled with care. We cradle and carry each piece of fruit through our facility, protecting piece integrity, color, flavor, and quality from start to finish. In addition to our patented infusion, drying, and cutting technologies, state-of-the-art air blower vacuums, optical laser sorters, and detection equipment ensure only the best quality fruit is processed and packaged for our customers. All our operations are certified to the BRC Global Standard for Food Safety and comply with both Halal and Kosher requirements.
Our 230,000 square foot facility is one of the largest in the world, running three commercial infusion and drying systems 363/24/7. Fruit is packaged quickly and efficiently directly from the production line, locking in freshness and flavor for up to 24 months. Authentic. Nutritious. Distinctive. Delicious. Delightful!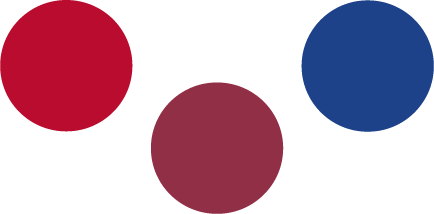 Soft-N-Frozen®
 Fruit Ingredients
We create frozen fruit ingredients that remain soft to the bite while adding delicious flavor, color, and piece integrity to frozen, refrigerated, and baked foods. Soft-N-Frozen® fruits are ready-to-use, easily scooped, and, unlike traditional IQF fruit, immediately soft and edible.
Our fresh-frozen fruit is tempered and gently blended with a natural stabilized syrup. The mixture then travels through a retort tunnel and back into the freezer, where it remains until it is ready to be added to delicious finished products, including ice cream, yogurt, sorbet, cheesecakes, fresh and frozen baked goods, and other frozen dairy and non-dairy foods.
Our proprietary process preserves quality, fruit piece integrity, color, taste, and soft-to-the-bite texture; pasteurization ensures microbial safety. These flavorful, all-natural fruits are free of sulfites and artificial colors and flavors. Uniquely ours. Deliciously delightful!