We produce premium quality dried fruit ingredients used by innovative food manufacturers and providers around the world to create delicious, on-trend consumer products.
Graceland Fruit, Inc. is a leading producer and global distributor of premium quality dried fruit ingredients for the food industry. We make authentic ingredients that add distinctive taste, texture, visual, and nutrition appeal to a wide variety of delicious foods.
Some of the largest and most prestigious food companies in the world include our exceptional dried fruits in their products and menu items. Our premium quality dried fruits, service excellence, reliable supply, and collaborative innovation make it easy for our customers to surprise and delight their consumers.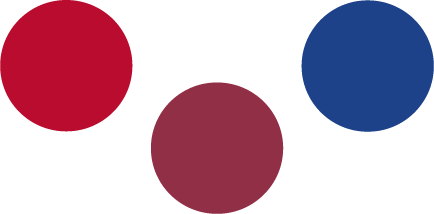 Graceland Fruit was established in 1973 by Michigan tart cherry growers as an agricultural cooperative to facilitate the processing and marketing of their annual harvest. Two passionate beliefs drove its formation:
Everyone should be able to enjoy the wholesome goodness, delicious taste, and versatility of nature's superfoods all year long…in all types of foods, across all dayparts and at any meal or snacking occasion.
The agricultural community that grows and harvests fresh fruit must remain economically, environmentally, and socially sustainable today and for generations to come.
Originally located on the corner of Grace Road in Frankfort, Michigan, the road name and the beauty of the surrounding land (and Northern Michigan) served as the inspiration for the company name (no, it was not named after a mansion in Memphis!)
An orchardist himself, Don Nugent was a driving force behind the establishment of Graceland Fruit. Don was an industry leader with an innovative spirit. He was known as an inventor, a developer, and a marketer and had a remarkable vision for the fruit industry. When Graceland Fruit was founded, tart cherries were used almost exclusively for pie filling. In 1976, Don pioneered the study on the infused dried fruit process, bringing to market the first infused dried cherry, exponentially expanding the market for tart cherries by creating entirely new applications and year-round utilization opportunities for the crop. With success in cherries, Graceland Fruit quickly followed with cranberries, blueberries, apples, and more.
Don went on to serve as President and Chief Executive Officer of Graceland Fruit for many years. His pioneering spirit of market-driven innovation continues today and is reflected in our industry leadership and exceptional product and service performance.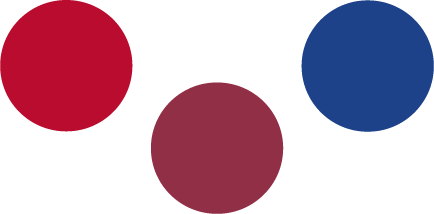 1973
Graceland Fruit Cooperative, Inc. is founded by a group of Michigan Montmorency Cherry growers
1976
Conducts pioneering research and development on drying tart cherries
1988
Develops proprietary infusion technology
Installs the world's first commercial infused fruit drying tunnel
Develops patented slicing and dicing technology
Is the first company to offer dried fruit sizing options optimized for ingredients
1989
Makes the first commercial production run of Graceland Fruit infused dried cherries, cranberries, and blueberries
1995
Adds a second drying unit to support increased demand for its infused dried fruit ingredients and better serve its growing customer base
Expands sales and service reach by connecting with a network of leading domestic and international food ingredient professionals
1996
Acquires FREEZEFLO® soft frozen fruit technology from Rich Products Corporation
Launches Soft-N-Frozen

™

Fruit Ingredients
1998
Launches export business with initial shipments to Japan
1999
Doubles capacity of the cherry handling and processing facility
Named 1999 Michigan Manufacturer of the Year by the Michigan Manufacturing Association
2003
Recognized with multiple awards for its contributions to agriculture and market development
– USDA Edward R. Madigan US Agricultural Export Excellence
– Michigan Department of Agriculture Exporter of the Year
– National Agri-Marketing Association Marketer of the Year 
2006
Adds juice concentrate extraction system
2007
Wastewater treatment facility goes online
Adds 50,000 sq. feet with second processing facility expansion
2008
Installs second juice concentrate extraction system
Introduces jumbo whole dried cranberries
2009
Installs third infusion and drying system; production capacity increases more than 40%
Introduces expanded selection of infused dried cranberries
2011
Receives the Michigan Department of Agriculture and Rural Development Agriculture Exporter of the Year Award
2018
Opens Graceland Fruit China in Shanghai
2019
Appoints Jeff Seeley Executive Chairman and CEO
2020
Expands global reach to over 60 countries worldwide
2021
Graceland Fruit is one of the largest dried fruit ingredient producers in the world
Operates a 230,000 square foot facility 363/24/7
Serves some of the largest and most prestigious food companies in the world
Introduces a new brand identity and website
Installs state-of-the-art sensor-based food sorting machine into the pack line
2022
Names Dan Engler President and Chief Executive Officer
Graceland Fruit and Benzie Habitat form a strategic partnership to address the shortage of affordable housing in the community
2023
Graceland Fruit celebrates 50 years of delivering exceptional ingredients to the food industry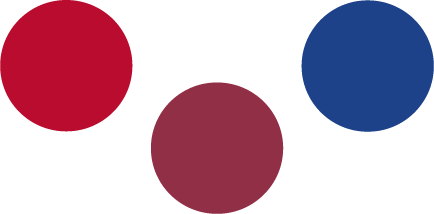 Graceland Fruit is led by a passionate team of ingredient experts with a singular focus: to deliver delight every day through exceptional product and service performance – to our customers and the consumers they serve, our growers, our employees, and our communities. Meet our team.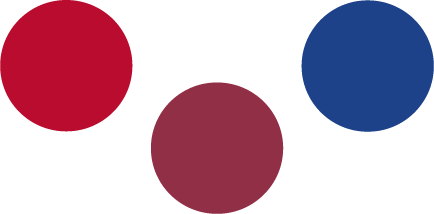 We are committed to bringing our delicious, dried fruit ingredients to the market safely, sustainably, and responsibly.
Our Corporate Responsibility initiatives reflect our founding beliefs and are an integral part of our business strategies and operating practices.
We comply with all regulations and guidelines set forth by the United States Food & Drug Administration (FDA), the United States Department of Agriculture (USDA), the Michigan Department of Health & Human Services (MDHHS), and local governments.
All Graceland Fruit products are made with uncompromising commitment to the highest levels of quality and food safety.
Our operations are BRCGS Food Safety Certificated
We are registered with the United States FDA and compliant with all Food Safety Modernization Act (FSMA) safety, traceability, and foreign supplier requirements.
We comply with many leading specialty verification programs.
Our growers and suppliers meet global food safety and traceability requirements and deploy industry-leading good agricultural, environmental sustainability, and social accountability practices. 
Good Manufacturing Practice (GMP) and Compliance Programs are in place at all suppliers.
Food safety and quality risk assessments are conducted on incoming raw ingredients and packaging materials.
Traceback exercises are regularly conducted.
Environmental Sustainability 
We are committed to practices that protect the environment in the communities where we operate and allow our growers to produce high-quality crops for generations to come. Areas of focus include organic agriculture and processing, water stewardship, energy consumption, and waste reduction.
Our onsite wastewater treatment plant purifies over 22 million gallons of wastewater each year to Environment, Great Lakes & Energy (EGLE) standards; filtered by-product is collected and utilized as organic fertilizer
Our transition to 100% LED lighting has increased energy efficiency +25%
Our Reduce-Reuse-Recycle Initiative prevents nearly 300 tons of landfill waste per year.
All our growers follow good agricultural practice standards, including integrated pest management, use of cover crops, bee pollination and protection, water management, energy reduction, and waste reduction. Our Michigan growers are Michigan Agriculture Environment Assurance Program (MAEAP) verified.
For Graceland Fruit, "community" includes our employees, the towns and cities where we live, work, and play, our business partners, and our customers.
We provide our employees a safe, respectful, and inclusive workplace with training, development, and professional growth opportunities.
We're proud to be part of the beautiful Frankfort and greater Grand Traverse Bay area of Northern Michigan. As one of the largest employers in Benzie County, we know our continued success depends on a vibrant, healthy, stable community and economic opportunities that attract and retain current and future generations of employees and their families. In addition to employment opportunities, we support our neighbors by volunteering, donating product, and offering financial support to qualifying organizations and activities focused on health and wellness, education, and community development in the areas where our employees and growers reside and work.
Seeking support for a Qualified Organization? Click here for guidelines and to submit your request